01 May

The Pandemic and the current state of the Advertising Industry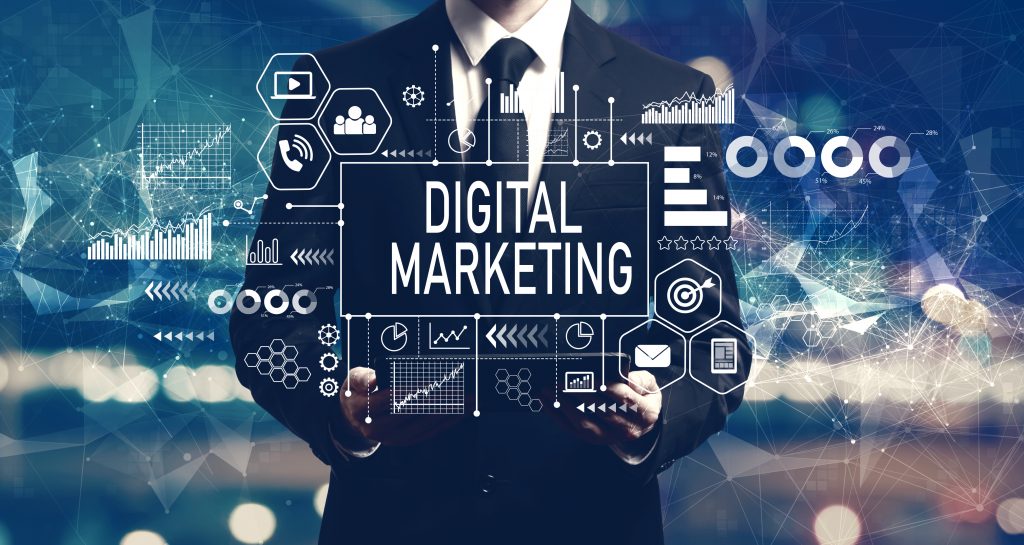 "A man who stops advertising to save money is like a man who stops a clock to save time."  – Henry Ford
What was Henry Ford trying to Convey?  That advertising is a critical part of any company's success.  You have built a brand; You have built up a following and are now being forced to make deep cuts in the budget to quickly reduce costs. The issue we run into here is that this strategy will also reduce your foothold in the marketplace and ultimately, your sales.  Right now, we all need to be bringing in business. You might be thinking, but how long will it take to get back to "normal" after we get through this pandemic? The short answer – A lot longer if you have completely pulled your brand out of the marketplace and stopped marketing and advertising efforts.  Out of Sight, Out of Mind – Ponder that for a moment…  In my opinion, this creates a great opportunity for competitors or smaller companies to grab market share, gain traction and build, all at a reduced rate.  If you have noticed that your competition has pulled back the reins on their marketing budget – your time to act is now!  With all of us confined to our homes, advertising supply, especially for Digital and Connected TV, is high. With companies pulling back spend, demand has been reduced. Many might see risk. As an optimist, I see opportunity.
One read that really threw me while I was doing research for this piece, is in an article recently published by the NY Times: It stated that, "During the Great Recession, more than $60.5 billion in global ad spending evaporated, according to the WARC* research group. It took eight years for the industry to fully recover.  Close observers of how the advertising business has fared in recent weeks say the new crisis may be worse."  How scary is that?! Fortunately, we live in the day of digital with the capability to shift budgets into virtual return. Silver lining – Not all efforts need to be lost.  If you have the ability (and budget) that potential recovery period could be shortened, eliminated, or even reversed by taking advantage of the situation at hand.
In one of the most frequently cited studies of U.S. recessions, McGraw-Hill Research analyzed 600 companies from 1980-1985. The results showed that companies maintaining or increasing their advertising expenditures during the 1981-1982 recession, averaged significantly higher sales growth, both during the recession and for the following three years, than those that eliminated or decreased advertising. By 1985, sales of companies that were aggressive advertisers had risen 256% over those that did not maintain their advertising during that period.
If you work for an advertising agency, are a website publisher, a media buyer or the marketing manager for your company, it is no surprise that the Covid19 Pandemic is having a drastic affect on your business and your livelihood.  According to a recent survey by the Internet Advertising Bureau (IAB):
98% of sell-side respondents say they are expecting a decrease in revenue in 2020, and 69% of those have/are already re-forecasting.
Direct Publishers are feeling a greater impact than Programmatic companies.
Both buy- and sell-sides expect the greatest impact on media spend and revenue in the immediate term (Mar-Jun) with Digital faring better than Traditional media.
The 27 page publication goes into more depth on the IAB's findings and is a good read:  IAB Article
Additional, (albeit dispiriting) nuggets I found noteworthy include:
Digital Display Media Buyers estimate a 34% reduction in their budgets.
70% of the publishers surveyed said that buyers have asked to cancel campaigns.
79% of the publishers surveyed said that buyers have asked to pause campaigns.
These are unprecedented times to say the least for everyone.  As a small business owner and that of a digital advertising & marketing agency, I see the fallout.  However, I consider myself lucky.  At least with digital advertising, particularly in Tech, we can still conduct business.  Furthermore, I would urge my clients and fellow industry colleagues to approach this situation differently.  Put a positive spin on it, reveal the opportunity and turn this gloomy event into something good.  We are all in this together and eventually we will get through it.  Those that continue to advertise and especially those that see the opportunity and take advantage of it, will be better off for it on the other side.  Be safe, stay positive, remain optimistic and cherish this newfound time with your loved ones.
When times are good you should advertise. When times are bad you must advertise.  Ready to take advantage of this opportunity?  Drop us a line.  We're here to help.
Lance Jackson
CEO – Effectus Media Group
*WARC is the World Advertising Research Center and provides the latest evidence, expertise and guidance to make marketers more effective